Christmas is fast approaching - Hope you managed to get those cards posted in time?
This wholesome Christmas content from Liz Gregg's archive… with her Number 1 model 'Jeanie' in tow, should kick you into action with a smile on your face.
Herne Bay Cosy Crew was founded 3 years ago to promote yarncraft and the town of Herne Bay in Kent UK.
They state on their instagram; "We are a little bit bonkers. We drink a lot of tea and eat a lot of cake."
The Crew appeared on BBC in December 2015, but unfortunately disbanded in 2018.
Liz still managed to get some great shots of their postboxes, covered in knitted 'hats'.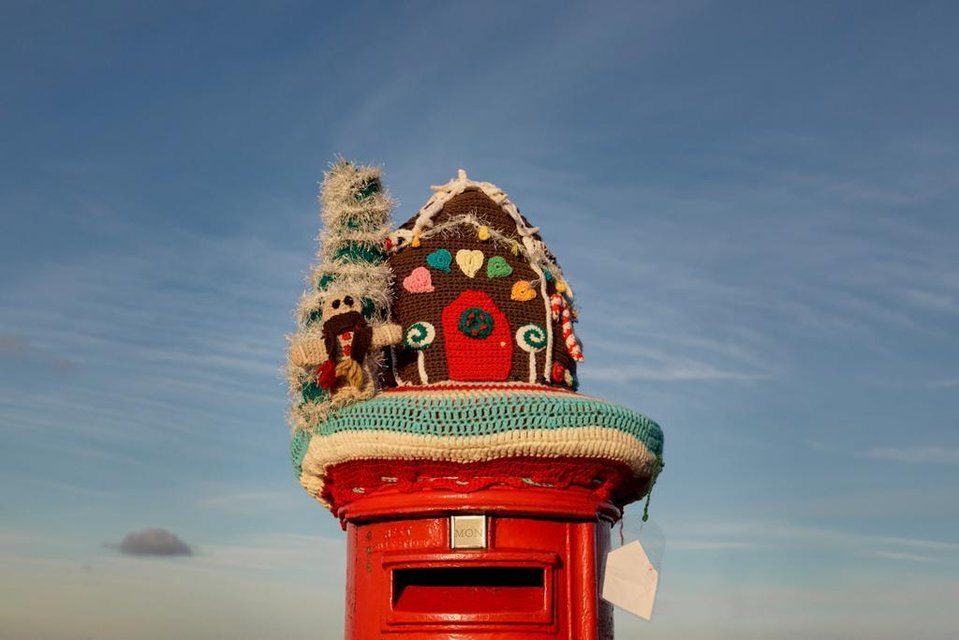 Images ©Liz Gregg